Introduction of Research
The Research and Development Directorate focuses on three pillars of research.
Leading Research for Future: JAXA takes strategic, crosscutting approaches to research on technologies expected to be of key importance in the future. The Research and Development Directorate plays a pivotal role in promoting future-oriented research.
Research for Secure Development and Success of Missions: JAXA promotes research on the improvement of common core technologies crucial to keeping Japan's aerospace industry competitive on the world scene. These common core technologies will also help JAXA solve challenging hurdles it faces in its own R&D projects.
Providing space demonstration opportunity: JAXA explores opportunities to invite outstanding Japanese researchers to demonstrate their technologies in space and expand opportunities of space utilization.
Interconnecting the relevant features of these research pillars will yield better synergy and higher value-added outcomes.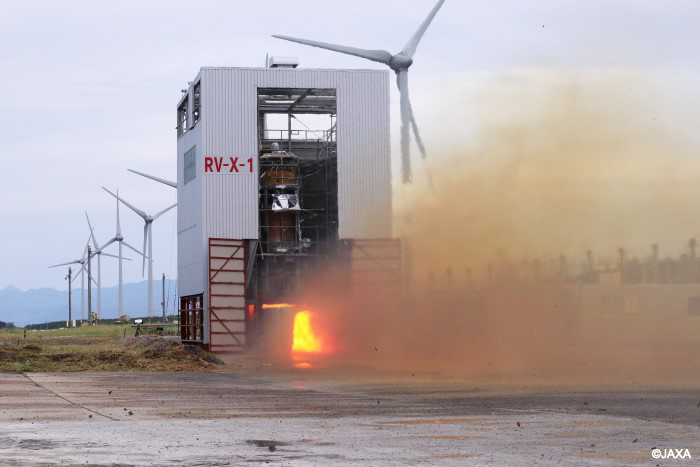 Currently, we are conducting research towards the reuse of Japan's flagship launch vehicles in future using a small-scale experimental vehicle (RV-X) as part of front-loading research activities for the experimental reusable vehicle (CALLISTO), which is being jointly researched by JAXA, CNES and DLR.

The plan is for RV-X to demonstrate the vertical take-off and vertical landing (VTVL) capability while reaching to the altitude of hundred meters. We aim to establish a method of operating the vehicle to be able to execute this series of VTVL sequences at high frequencies and short intervals.
With the conventional polar orbit Earth observation satellites, hour or day basis time is required from an observation request of observation to the data distribution, and therefore they did not always meet requests for urgent observation in times of disaster. Using geostationary orbit (GEO), we can make such instantaneous satellite observation possible. One of the largest technological challenges was to implement a large-scale telescope to keep useful ground resolution over the large disaster area from altitude of 36,000 kilometers.

In this study, we plan to apply the ground-based telescope mature technologies, e.g. the active optics system adopted by the Hawaii Subaru Observatory and the cutting-edge segmented telescope "Seimei Telescope" of the Okayama Astronomical Observatory in Japan, to materialize a large-scale space telescope. The target diameter of main mirror is 3.6 meters, which is more than double that of conventional optical spaceborne imagers. This achieves the ground sampling resolution of approximately 7 meters from GEO at nadir and an on-demand image/video Earth observation system within 30 minutes from the request. The Earth observation with these technologies, hence, can contribute to provide images instantaneously to end users, and to mitigate disaster damages.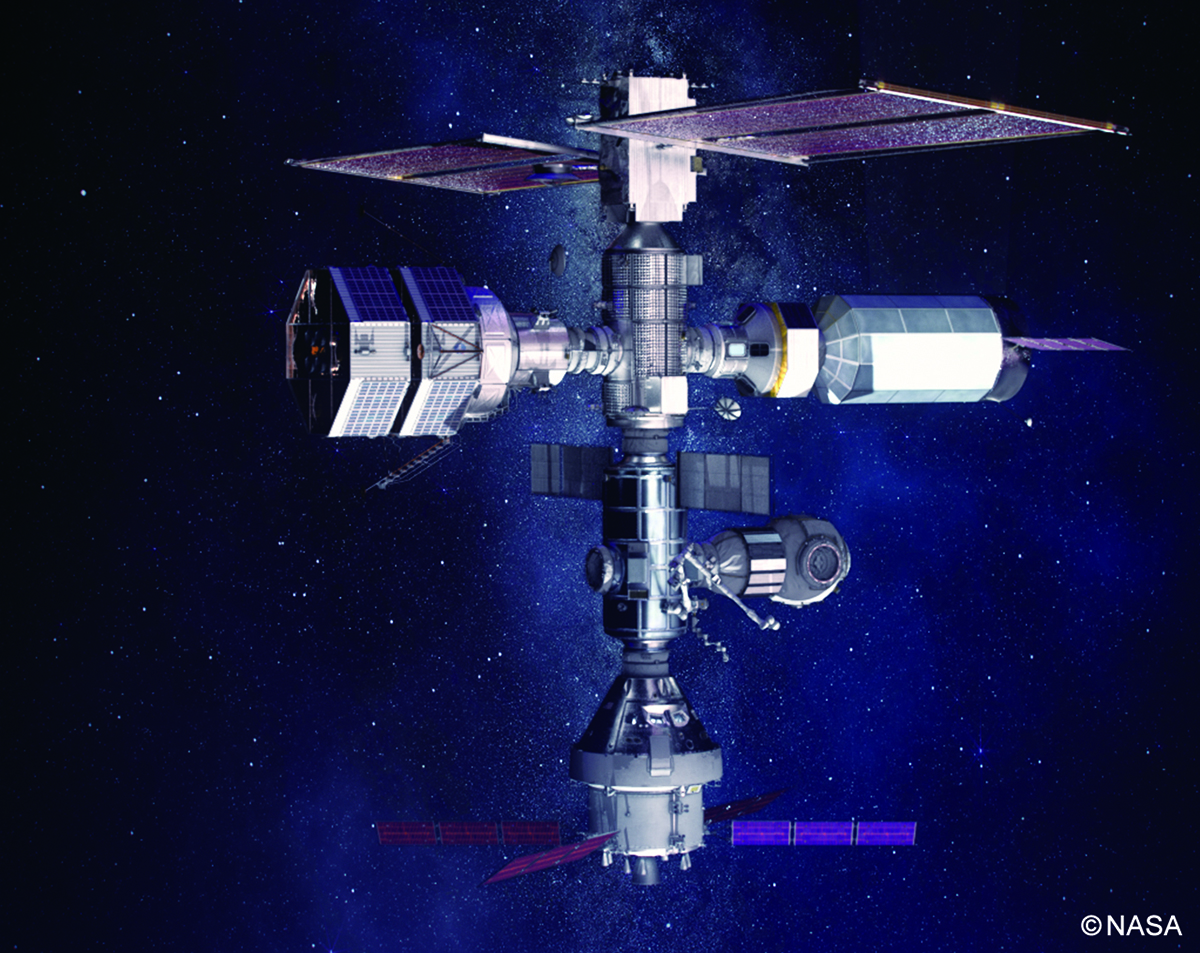 In December 2017, the space development strategy headquarters revised the process table for the Basic Plan on Space Policy, and stated, in regard to the international manned space exploration plan, that "in advance of a concrete international space exploration program, we will take the initiative to collaborate on unmanned explorations for space science exploration, and verify technologies in which Japan is superior and for which a ripple effect can be expected." As concrete technologies, there are (1) gravity celestial landing technology, (2) gravity celestial surface exploration technology, (3) manned space state technology, and (4) deep space supply technology.

Meanwhile, the "total scenario for space exploration in Japan," prepared by the JAXA international space exploration promotion team, presented a summary of the long-term vision, overall architecture draft, research objectives based on the abovementioned four fields, and a technology roadmap in addition to proposing space exploration scenarios in which Japan should be involved.
For Society5.0, which, is the economic society following on from the hunter-gatherer society, agricultural society, industrial society, and information society, the transmission of information and highly flexible communications are required in broadband environments and in case of large-scale disasters over a wide range of fields of activity, including the sky and sea. Improving the line speed of satellite communications (geostationary communications satellites, earth observation satellites, and data relay satellites) is increasing in importance as a means of supporting these communications.

In this study, for the purpose of achieving a low-cost, high-capacity, high-speed communication satellite system, we research the communication payload, satellite bus, and ground systems respectively, across the wide range of the device level to system level.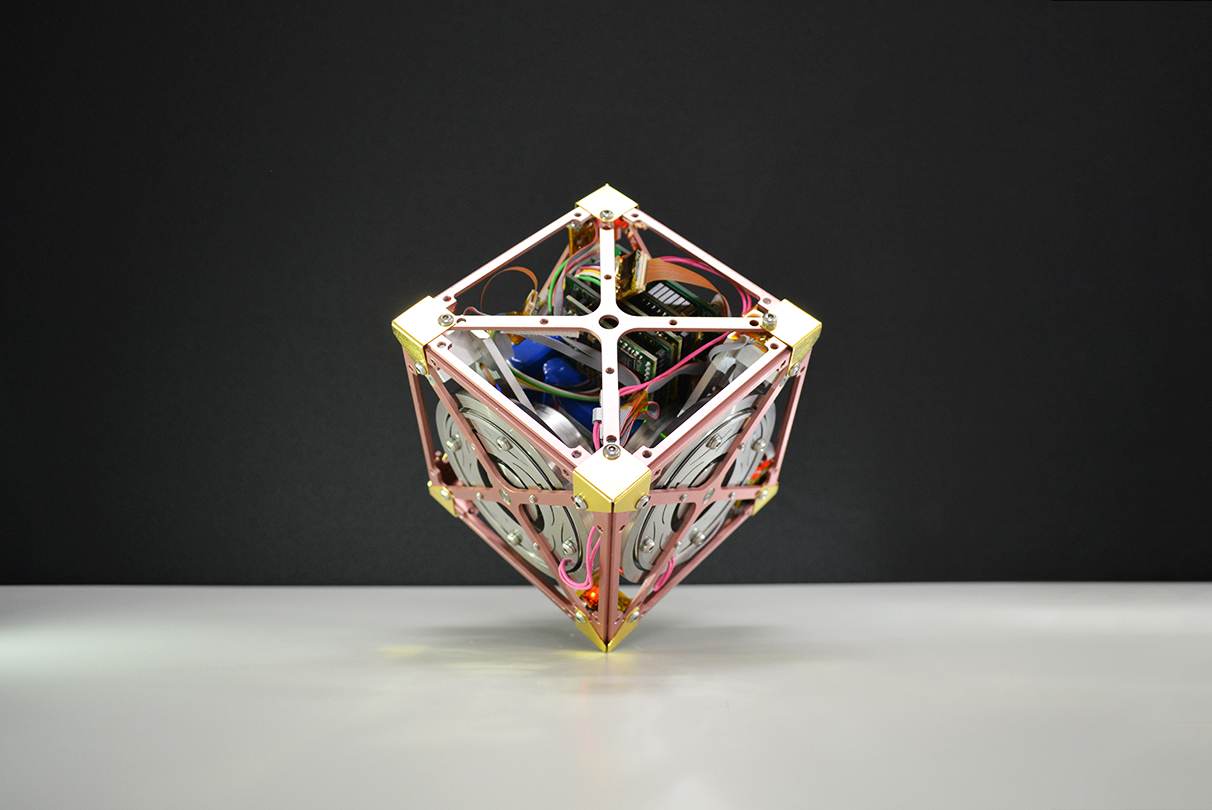 Aiming to increase the international competitiveness of spacecraft, we are conducting cross-cutting research on innovative themes that lead to technological innovation.
The life extension of spacecraft implies prolonging the operating lives of spacecraft. A major prerequisite for this outcome will be that integrated spacecraft components and parts maintain their integrity without degrading or breaking apart. How reliable and durable they remain during their operating lifetimes will be key.

Our research aims to mature technologies capable of improving the durability of battery power sources, upgrading the reliability of the attitude control subsystem, and extending the design lifetime of mechanical parts to prolong the lifetime of the existing LEO satellites from 7 to 12 years.
Two improvements will be key to Japan's success in gaining a more competitive position in the global telecommunications satellite market: reduced satellite mass and a greater number of onboard transponders. Progress in these directions will improve both the cost and profitability of telecommunications satellites.

We have been striving to increase the ratio by adopting the satellite propulsion systems solely with Hall effect thrusters and designing lighter weight power systems and improving heat-rejection technologies as a means of reducing total satellite mass. Compared with conventional satellites with chemical propulsion systems, we aim to significant improve the payload ratio (payload mass/launch mass).

The autonomous operation of satellites will also enhance Japan's competitive advantage by helping to reduce relevant costs.
Among the technologies critical to spacecraft (satellites and other vehicles operated in space), our research focuses on small electric propulsion systems, and protection technologies for reducing space environment risk. We have been striving to overcome challenging new obstacles to meet the requirements for future space missions while ensuring the secure, reliable implementation of our ongoing projects.
The objective of this research is to establish the systems engineering which balances mission success with reduction of development costs, by researching, development and utilization of the world's top-level information technology and computational engineering.

This will make possible a space mission that currently seems infeasible in terms of development costs and lead time.

As a first step, we will contribute to developing a new H3 rocket in an efficient and reliable manner. In parallel, we will research future satellites and reusable space transportation systems and support space projects with the use of previously developed technologies.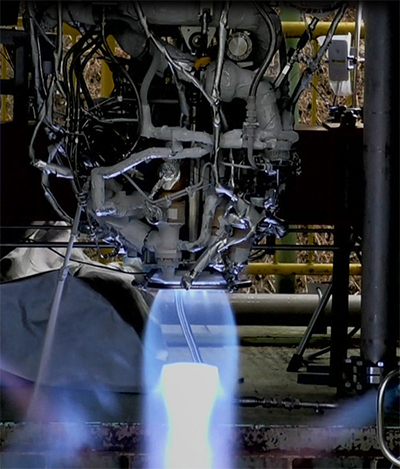 Our research focuses on improvements in the performance, reliability, safety, and cost of launch vehicles, to secure long-term independent access to space and offer more competitive launch services.

We continue to research technologies commonly adopted in present flagship H-IIA/B and Epsilon rocket, as well as in the H3 rocket and the advanced Epsilon rocket now being developed. Other key topics include the next-generation reusable space transportation system and the liquefied natural gas (LNG) propulsion system.
A space system is a system of systems, consisting of many elements. It includes not only a launch vehicle and satellites but also ground segments such as the various ground facilities and installations. The mission success relies on the workings of the system as a whole, not on the discrete functions of its elements. In our research we will search for the most appropriate configuration of the elements in order to allocate a space system that will meet requirements for the system.

We will study various concepts of the space system, together with scientific expertise and technological capabilities in cooperation with internal and external bodies. Based on this study, we will propose a project that can pave the way to technologies that enhance Japan's competitiveness, provide solutions to societal challenges, and enable strategies to secure industrial growth in the decades to come.
There are many types of sensors onboard Earth observation satellites. Spaceborne remote sensing instruments are broadly categorized according to the observation techniques they employ and the electromagnetic spectrums in which they operate (optical or microwave).

Utilizing comprehensive design engineering JAXA has acquired and accumulated for a sensor system, we have been researching key technologies and sensor systems expected to be required in the next decade or two. We have also been working with internal and external organizations to devise space missions that can fully benefit from the remote sensors to be developed in the future.

An ultimate goal is to translate our research findings into Operational Earth observation missions.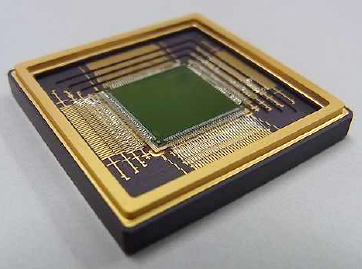 Space-qualified parts, which have capability of withstanding the space environment, are indispensable for the reliable operation of a satellite over a long period in space. We have been researching and developing space-qualified parts essential to satellite development with two objectives: maintaining independent space programs and placing Japan's future satellites in a more competitive position.

We take a long perspective approach to R&D on space-qualified parts. Our scientists work with research institutes and private sectors to identify promising domestic technologies and focus our resources on the development of parts that we expect to provide innovative, effective solutions for future satellite systems. We intend to better translate our research into practical outcomes at the earliest stage possible.
Space debris has been increasing year by year and in the future is expected to interfere with human space activities. To ensure the safety of space activities and promote sustainable space development in the future, JAXA is strengthening its cooperation with the government, as well as with internal and external related organizations, and is engaged in research and development of space debris.
In this research, we will support the projects currently under development in terms of technologies by organizing a cross-sectoral research team to share knowledge and to provide problem-solving schemes for issues related to the atmospheric entry systems and the take-off and landing systems for lunar and planetary exploration.
In addition, we aim to produce the space missions that create new value by strengthening the common fundamental technologies essential for future advanced sample return missions, highly frequent and continuous flight demonstrators from LEO, and Mars exploration missions.
The program is designed to offer access to space for commercial and institutional entities who wish to demonstrate innovative and new critical space parts or key technologies in orbit using their own microsatellites. The orbital demonstration will enable them to acquire and accumulate new findings and create future space missions and projects.

The program seeks to perform orbital demonstrations of innovative and new critical parts or key technologies using microsatellites in a timely and affordable manner, in order to ensure the continuous availability of critical space parts and the like as called for in the Basic Plan for Space Policy of the Government of Japan.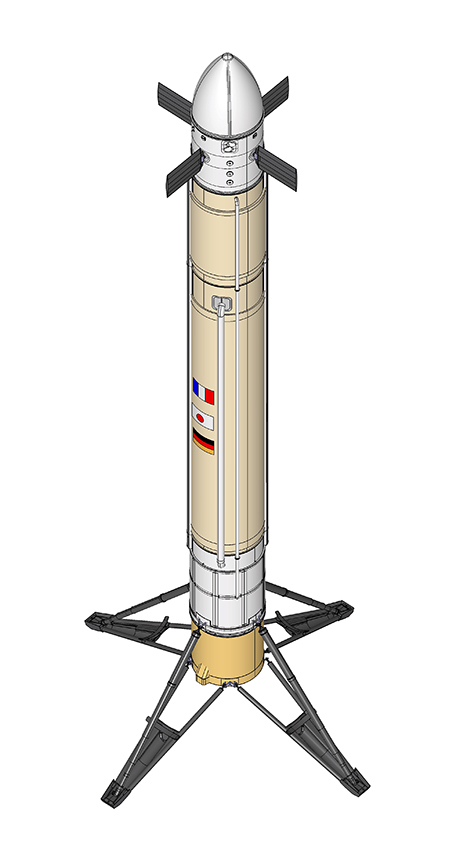 We are engaged with research that aims to reuse the first stages of launch vehicles that previously have been disposable, as a method for securing further low costs and international competitiveness towards the realization of next generation of H3 launch vehicle.

The important technologies (key technologies) among those involved in the series of operations from launch to landing, and then reuse, have been identified. They are guidance and control technology, propellant management technology, and engine maintenance technology. Through the development of compact experimental vehicle and flight tests, we will accumulate knowledge related to these technologies.

While taking initiatives in technologies in which Japan has unique superiority, we also plan to proceed with efficient flight tests, based on international cooperation with French and German space agencies.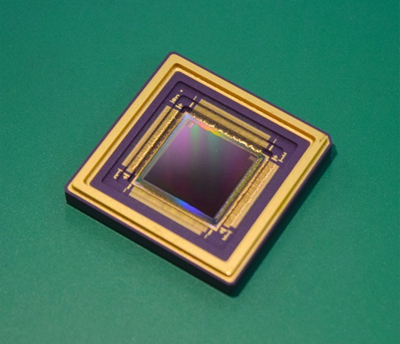 The evolution of information communications technology which realized the autonomous communication between "thing" and "thing" on a global network has enabled the world closely interconnected. It is considered that such a network will further extend into space in the future. Accordingly next-generation spacecrafts will demand even higher functionality and performance from space MPU (Micro processing Unit) which plays a core role of controlling information of the network under the harsh radiation environment of space.

JAXA are developing SOI-SOC MPU as the high-functionality/high-performance next-generation MPU, which adopts the SOI (Silicon on Insulator) semiconductor manufacturing technology and the SOC (System on Chip) design technology. Since the SOI technology is fundamentally superior in radiation tolerance and the SOC technology can load multiple functions on a single chip, SOI-SOC MPU will contribute to diverse and sophisticated space missions.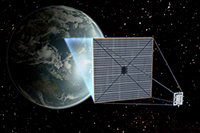 The Space Solar Power Systems (SSPS) convert energy from solar rays to either microwave or laser energy and transmit it from space to Earth for energy consumers. The system has the potential to solve important challenges facing humanity in areas, such as energy, climate change, and environmental conversion.

To develop the SSPS, we have been researching technologies for wireless power transmission by microwave/laser, and the assembly of large-scale structures. In addition, we have studied the SSPS comprehensively, including strategic approaches to research and development.
Commercial removal of debris demonstrationc is the world's first technology demonstration of removing large-scale debris from orbit. This project is launched in collaboration with private sector, aiming to commercialize space debris removal and develop new markets for private business.